Corali studios is a small family business.
The warm ambience and the hospitality of our small family run business, the modern comforts and clean rooms, offer visitors moments of complete relaxation. Most people return here year after year. The studios are located right next to the port of Paleochora. It is the ideal place for vacation all year round.
The owners, staying true to traditions, are always willing to show you around and offer you a warm hospitality!
Relax and enjoy your vacation, after all you worth it!
Accommodation
3 DOUBLE ROOMS & 1 MOUNTAIN VILLA
AKKALI
Double room with sea view
The infinite blue is front of the Corali Studios. Those who seeking a memorable stay in Crete island, can choose the Akkali studio with the amazing sea view! The studio with sea view includes a large double bed.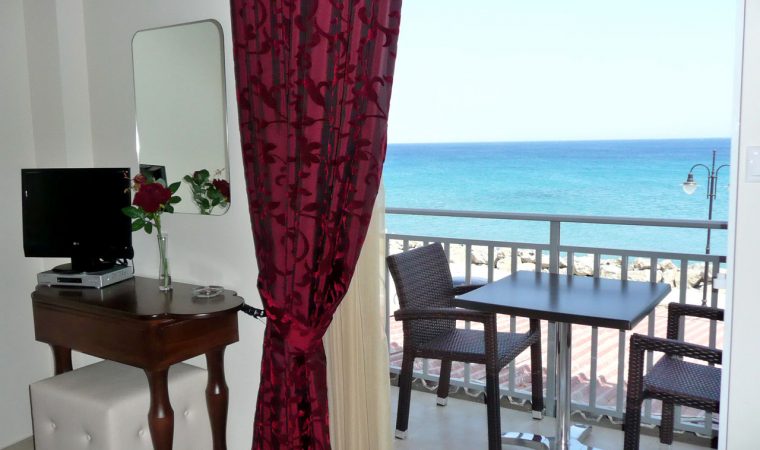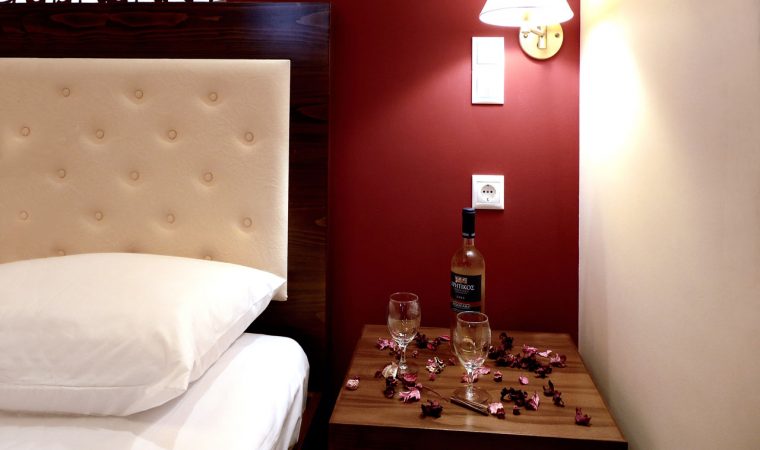 FEDRA
Double room with sea view
Fedra of Corali Studios  is a comfortable studio with an amzing sea view and includes a large double bed.
ERATO
Studio with Terrace
The Erato studio with terrace of Corali Studios is ideal for those who want to spend their holiday in an elegant room. The studio includes two single beds.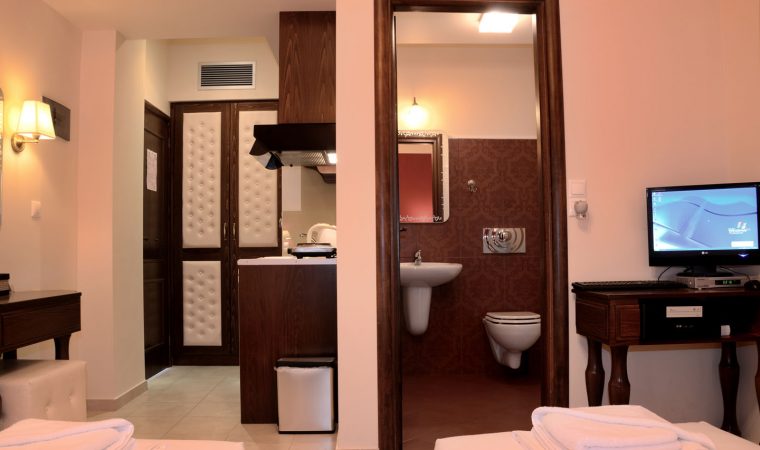 Villa Polios
Mountain Villa at Kompiana – Kadros village
Villa Polios is a quiet and private place in the mountain surrounded with a forest of olive trees. A unique place to escape from the daily routine. Book your stay and you will have the Villa Polios for yourself!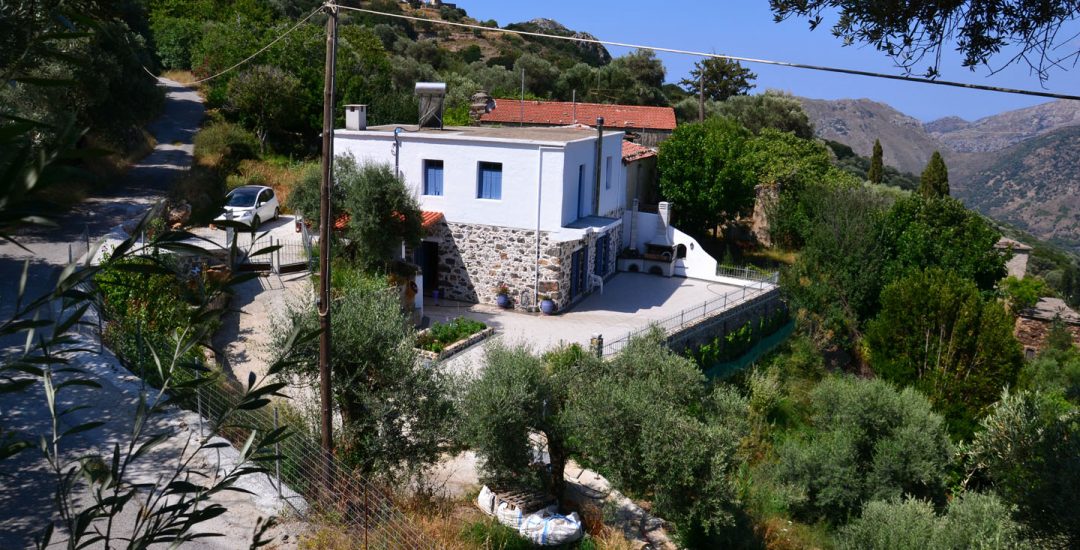 What our visitors say in TripAdvisor
My wife & I stayed in a sea facing room for 4 nights in June. We arrived in Paleochora by bus from Chania and the studios are only 100... read more yards from the bus station. We left by ferry. Again only 100 yards from the studios. The owners were extremely helpful and always available should we have needed them. The room was spacious with a private balcony overlooking the Libyan sea. It was typical Greek simple but very clean with a comfortable bed, good shower and nice towels. The facilities for cooking were limited but we never intended to cook anyway. The studios are closest to the pebble beach but also within a 5 minute walk of the sandy beach. Hopefully we will return to Paleochora soon. When we do I will look no further that Corali for our accommodation. More

SonnyPontypridd


July 23, 2022

Thank you Pavlos for a wonderful stay, you were extremely hospitable. The studio had a lovely balcony with a sea view, everything I needed to cook, and was within minutes... read more walk to both beaches and all the restaurants. All the facilities were clean, I had fast internet and netflix on the TV. Overall, it was great value for money.

sophiewnd


August 25, 2021

Whilst this is a review of Corali Studios it's more about turning the clock back 30 years with all the modem amenities. Lying on my bed with the air-con on... read more I can faintly hear live Greek music on the pavement downstairs- I'm in the back apartment with its own internal patio- there are no tour buses- no hen nights or stag do's just a large number of Scandinavian families and Greeks-a closed off street with 10 or so restaurants which are heaving til well after midnight yet it's quiet and calm. When did u last find yourself somewhere like this? For me not for years. People watching is the highlight and going without a phone BLISS- We've had a sensational lunar eclipse- a wedding and a funeral and it's only day three!!! This is the way holidays used to be like - gentle and laid back - am I showing my age? Definitely and I don't care one bit More

Londonworkweary


July 30, 2018